Lake County wines are the talk of the town this spring!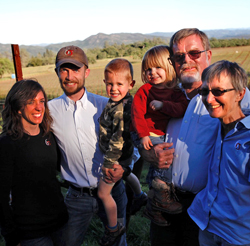 On April 12th, we were featured in San Francisco Chronicle alongside lots of our talented neighbors. SF Chronicle freelance writer Carey Sweet spent a day hanging out with us at Six Sigma Ranch, and her  article, "Red volcanic soil is a real gem for Lake County vintners" showed off some of the riches our county has to offer. You can check out Carey's article here , paired with photographer Sarah Rice's charming photos of the ranch. Sarah even captured some incredible shots of the Ahlmann family, just for fun. The April 12th edition of San Francisco Chronicle also featured nearly a dozen articles about our beautiful Lake County, from information on fun and recreation in "Where to go fishing and camping in Lake County," to the educational article "Lake County's Geysers provides electricity, jobs – and tours."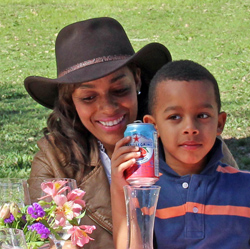 Also in the news this season, we had a blast making an appearance on The ABC show Days with Zahrah. The show host, Zahrah, included a special feature about Six Sigma in her Lake County edition. Zahrah made a day of shooting the show and brought her son, Jule, along for a sneak-peak of this year's Ranch-to-Table dinners.
Else Ahlmann
«
8th Annual Pruning & Pastries
|
Fiesta de Mayo
»