Visit Our Historic Tasting Room and Tour the Ranch

Six Sigma Ranch & Winery is located southeast of Lower Lake in beautiful Lake County. The winery is less than an hour drive north of Napa Valley, and approximately 100 miles from San Francisco and Sacramento.
Address: 13372 Spruce Grove Road, Lower Lake, CA 95457. (Please see warning in the Directions section).
Phone: 707.994.4068
Directions
Please be careful if you search "Six Sigma Ranch" to find directions. Some devices will aim at sending the unsuspecting traveler to our locked service gate on Morgan Valley Road, about 10 miles from our front gate. Search the address instead: 13372 Spruce Grove Road, Lower Lake, CA 95457.
The Stage Coach Stop Tasting Room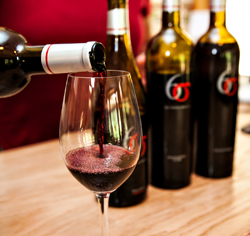 When you come to visit our tasting room, you'll trek down the 2-mile drive from our front gate at Spruce Grove Road. The road follows Asbill Creek, named after the first family of settlers who made the valley their home in the late 1850's. Our tasting room is located on a site that once was a stagecoach stop, and the cozy cabin sits among century-old Valley Oak trees.
We are open for tasting daily from 11:00 am to 4:30 pm, and our friendly staff will introduce you to our current releases.
The tasting fee is $5 per person; the charge is waived with purchase. Members of our Wine Club are not charged for tasting.
We invite our customers to enjoy the oak-shaded picnic area that surrounds the tasting room, the perfect spot for a relaxing lunch!
Pinzgauer Vineyard Tours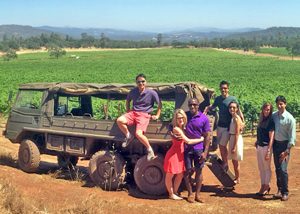 Explore the ranch in our all-terrain Pinzgauer! Learn about the soils and climates that make Six Sigma Ranch unique. The tour includes a visit to our high-elevation vineyard site, the Diamond Mine Vineyard.
The Pinzgauer can hold up to 10 people, so bring along a group of friends.
Occasionally, we may have to reschedule tours because of rain.
Regular Tours
Regular tours are on Saturdays, at 10am, 12 noon, and 2pm. Call 707.994.4068 for reservation. The price for the regular tours is $10 per guest
Private Tours
We offer private tours for up to 10 people. The price is $125 per tour. Please call 707.994.4068 at least 24 hours ahead to make an appointment.

August 5, 12, 19, 26 and September 2, 9, 16, 30
Our "BaconLettuceTomato Sandwich Tours" will be back in August and September by popular demand. Join the tour and enjoy a BLT picnic lunch with ranch-raised bacon and a glass of wine served after the Pinzgauer tour to the vineyard.
Book Now
Private Ranch-to-Table Dinners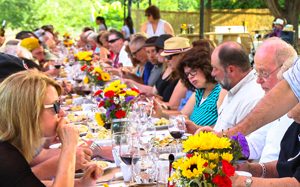 For an unforgettable evening, book a private version of our famous Ranch-to-Table dinners. Let us help you plan a menu based on wine and meat raised at Six Sigma Ranch. Call Patty at 707.994.4068 for questions and reservations.
"Ranch-Stays" for RVs and Trailers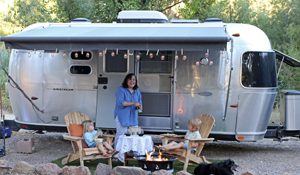 Spend a night under the stars in your RV or Trailer after you visit the tasting room. We have two spaces for RVs up to 45 ft., with easy "no-backing" access. (No hookups).
Call ahead at 707.994.4068 to make your complimentary reservation.