Pruning showdown at Six Sigma Ranch
March 3 was an unusually pleasant day with the temperature soaring into the 70s. At Six Sigma Ranch, nearly a dozen professional vineyard workers competed in Michael's Vineyard for the title of Lake County's Best Professional Grapevine Pruner – and for cash prizes.
After the spectators had watched the pros' competition, Six Sigma winemaker Matt Hughes demonstrated the principles of winter pruning, and everybody got a chance to try the new skills in an amateur competition.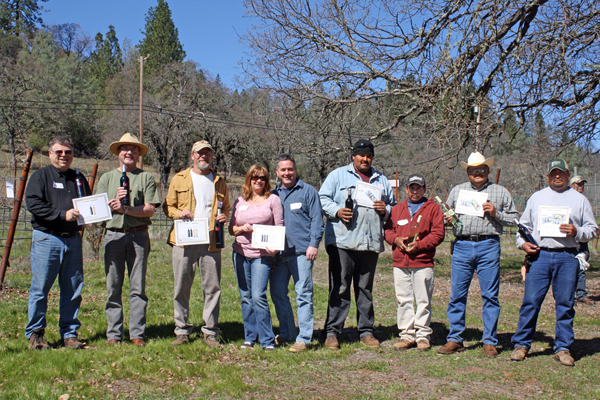 THE WINNERS (pictured from left to right): Amateurs: 3rd place (tie): Thomas Maddock and Dennis Fay; 2nd place: John Salvante; 1st place (tie) Mary Spencer and Kimball Shirey. Professionals: 3rd place (tie) Roberto Cisneros, Snows lake Vineyards and Arturo Martinez, Shannon Ridge Vineyards; 2nd place: Luis Fajardo, Shannon Ridge Vineyards; 1st place: Carlos Moscaul, Bekstoffer Vineyards.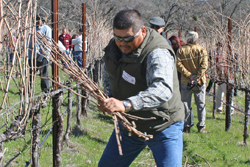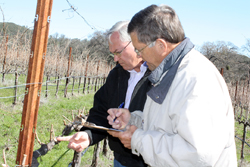 Else Ahlmann
«
SF Chronicle Competition Public Wine Tasting
|
Yo, we can make coffee too!
»