Yo, we can make coffee too!
Every now and then we find ourselves crafting something other than wine… this is one such instance. Selling our wines all across the country doesn't happen by mistake, we have a fantastic team of distributors and brokers that partner with us to make it happen.  In this business there's a saying that it takes a lot of beer to make great wine (there might be some truth to that…) and we might say it takes a lot of coffee to sell it.  On a mission to craft some gifts for our awesome network of sales pros we decided to custom blend and roast them some super coffee.  Knowing that we're complete amateurs at this sort of thing we enlisted the guidance of master roaster JKirk Feiereisen of Yo el Rey Roasting in the Napa Valley. What follows below is a short video of our antics and a brief interview with Calistoga's king of coffee. Enjoy, and Cheers,
Matt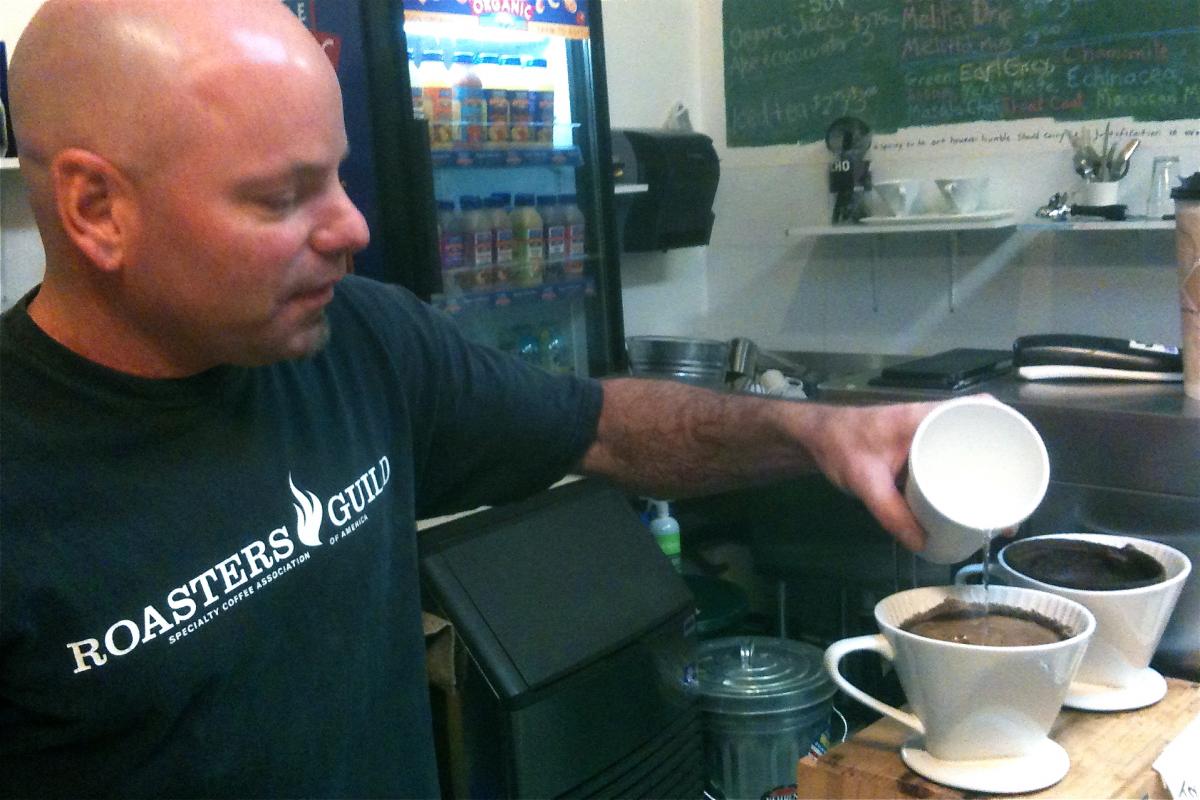 (JKF) JKirk Feiereisen, owner and roaster of Yo el Rey Roasting in Calistoga, CA.  (CA) Christian Ahlmann, Vineyard Manager and VP of Six Sigma Ranch.  (MH) Matt Hughes, Winemaker for Six Sigma Ranch.
CA: When did you open Yo el Rey Roasting?
JKF: About three years ago.
CA: What prompted you to do it?
JKF: I couldn't find any good coffee…(LOL)
CA: Were you roasting beans before?
JKF:  I kind of fell into it…  I've worked all sorts of jobs before, and then I made a connection with the owner of a local coffee company though a stint in semi-pro soccer.  I had called him up looking for a job and by chance his roaster had just quit.  The very first time I roasted beans I knew this was it, this is what I was going to do.
MH: Awesome! Can you describe the what I call the JKirk signature roast…
JKF: I spent some time working in restaurant kitchens and noticed the best chefs, when left to their own devices, will prepare a steak medium rare because that is the way meat taste the best.  I roast all of my beans medium, you're really bringing out the flavors this way.  With a heavy roast you're just tasting burnt flavors, charcoal.  It's not the taste of the beans.
CA: How did you develop your style?
JKF: I started working on a one cup iRoaster and I read every coffee book I could get my hands on.  The big roaster I have here in the shop (which can do about 15 pounds) sat in my garage for 8 months while I waited on permits to install it.  I just worked on my  roast profile one cup at a time, trial and error.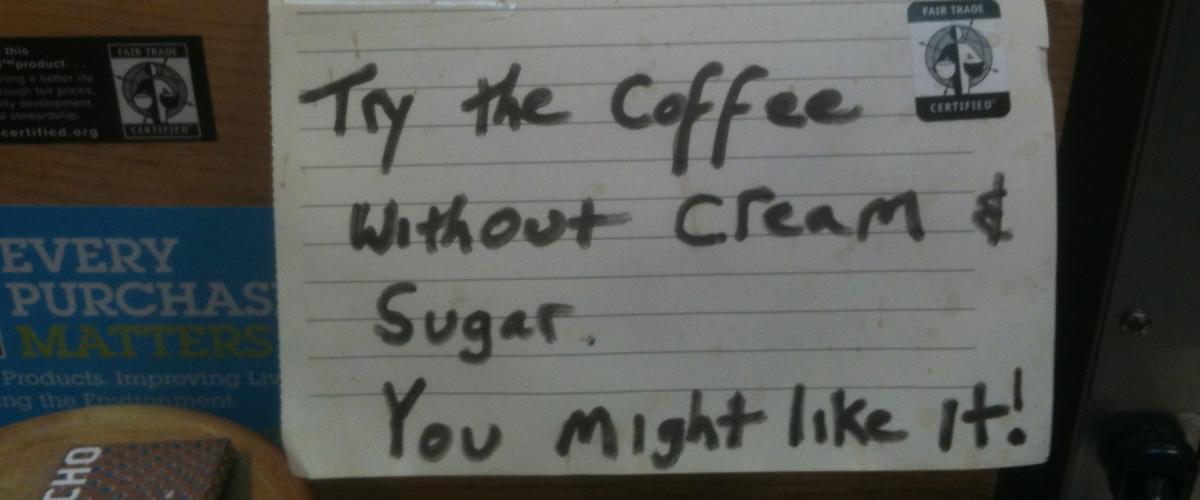 MH: What kind of coffee can people expect when they come to Yo el Rey?
JKF: Right now I'm focused on single origin coffees.  Being here in Napa and talking with winemakers like yourself I've come to appreciate the unique flavors of the different growing regions, the taste signature.
CA: So, it's all about the beans
JKF: Totally, I only want to work with the best ingredients.  All of our coffee is organic and fair trade.  I even think the fair trade practices have a taste signature.  If you're treating your employees right they are going to be happy and do a better job.  That shows up in the cup.
MH: How did you come up with the name?
JKF: The name Yo el Rey means, I the King in Spanish.  It is an allusion to Pablo Picasso.  He wrote it three times over one of his self portraits.  I always dug it… blew my mind way back when.
MH: Closing thoughts…
JKF: I'm a part of the third generation of roasters here in the states that are proving that coffee's not just a vessel for caffeine it's about the taste experience!
Yo el Rey Roasting is located at the north end of Napa Valley just off Main St. in Calistoga (1217 Washington). 707-942-1180
Six Sigma Ranch Roast at Yo el Rey Coffee from Matt Hughes on Vimeo.
Six Sigma Ranch's vineyard manager and winemaker roast up some beans for their sales partners at Yo el Rey Roasting in Calistoga, CA.
Christian Ahlmann
«
Pruning showdown at Six Sigma Ranch
|
Release Party June 2, 2012
»