Release Party June 2, 2012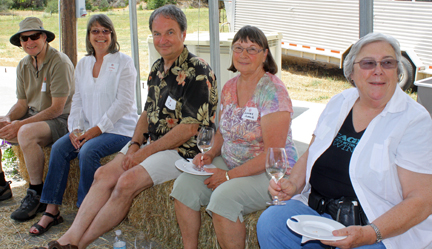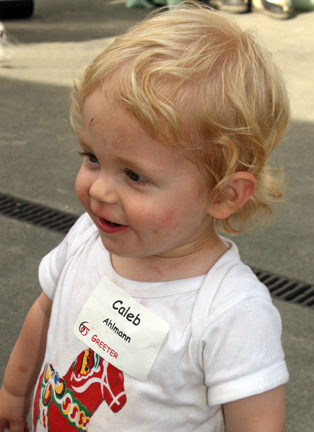 With hay bales as the prime seating, the setting was down-to-earth, but the fellowship and the wine and food pairings were pristine.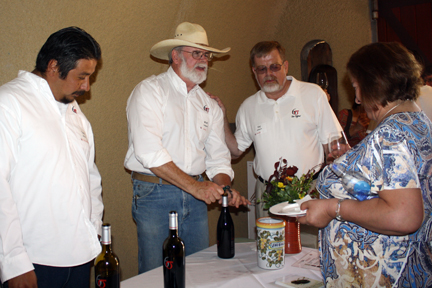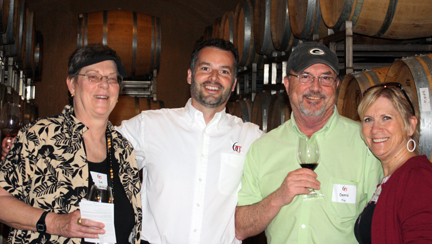 SixSigma Winery shared their new wines with a group of 150 wine club members and friends. A special treat was the barrel tasting in the wine cave, featuring Six Sigma Winery's inaugural Syrah scheduled to be bottled later this year.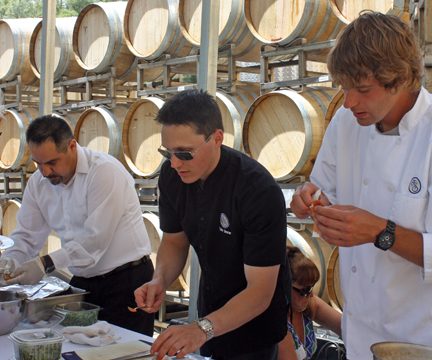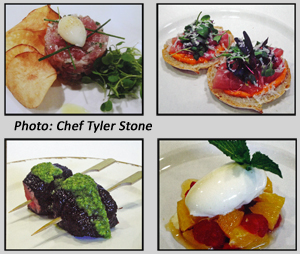 Chef Tyler Stone paired the wines with mouth-watering hors d'oeuvres. The dessert was an ice cream made with an alcohol-free reduction of Late Harvest Sauvignon Blanc, frozen in a dazzling "witch-brew" demonstration.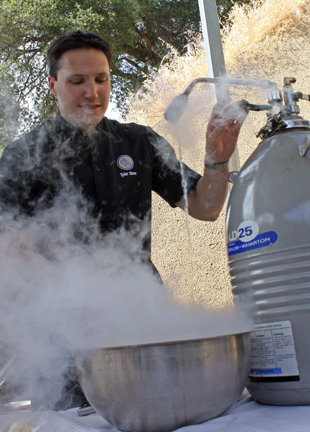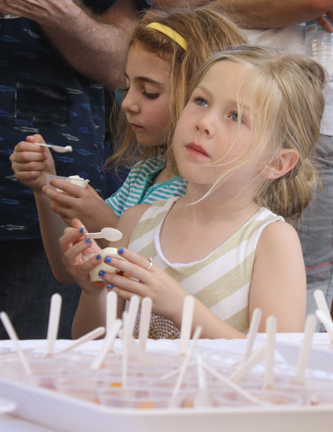 Everybody seemed to have a good time, but when a group of 4-legged "residents" of the ranch tried to crash the party, they were refused access. It was feared that the Black Angus cattle would have consumed the hay seating and, after all, the party was booked to capacity.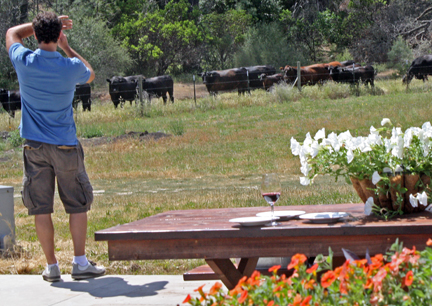 Else Ahlmann
«
Yo, we can make coffee too!
|
Flight Night October 20, 2012
»